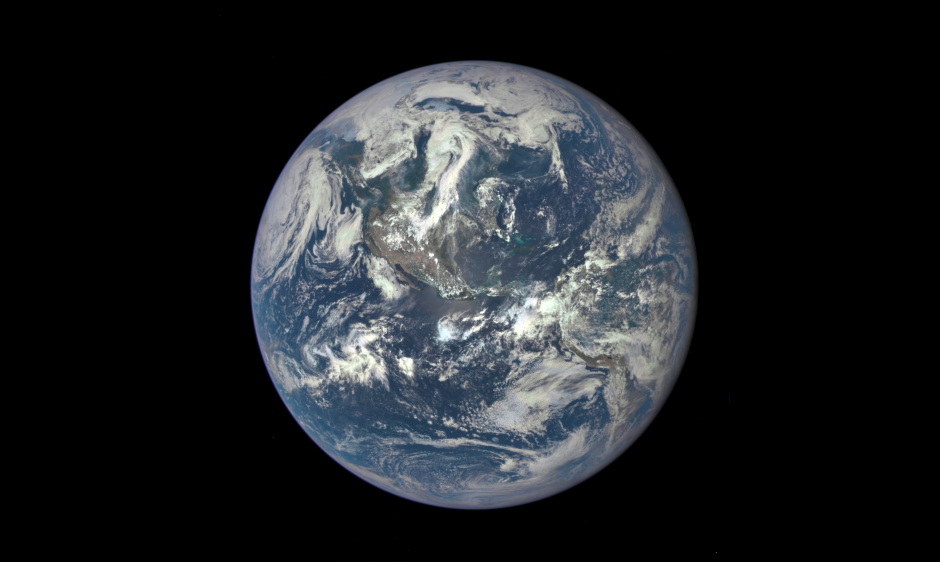 published: Wednesday, August 05, 2015 19:14 UTC
The NASA EPIC instrument on the NOAA/DSCOVR satellite snapped this picture of the day-lit side of the Earth, the 'Blue Marble,' on July 6, 2015.   Central America is clearly seen along with parts of North and South America.  Beginning in September, NASA expects to make such images available on a daily basis.  The original Blue Marble photograph was taken by astronauts on Apollo 17 on December 7, 1972.
Click here for more on the NASA DSCOVR EPIC image.