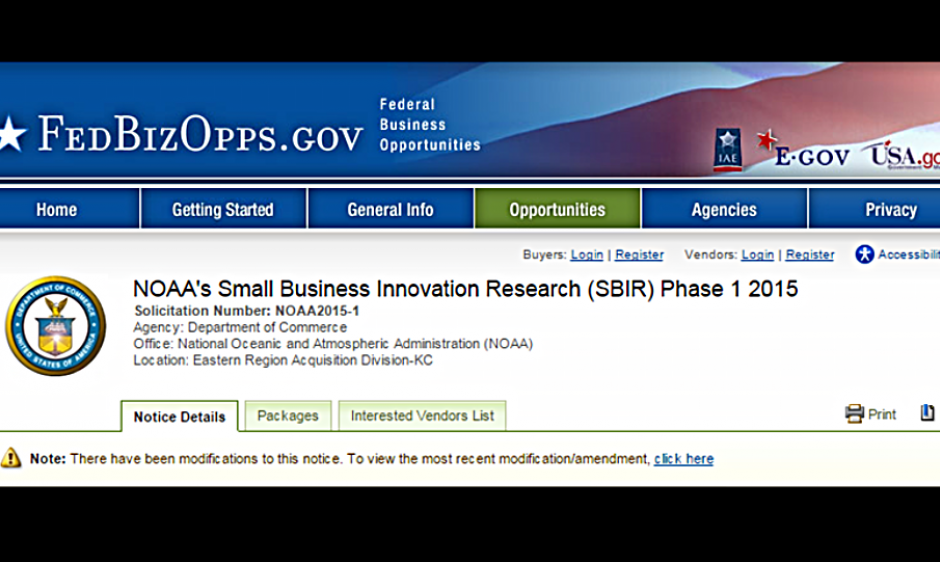 NOAA's 2015 SBIR Solicitation is Now Open
published: Tuesday, January 27, 2015 18:58 UTC
The NOAA FY2015 Small Business Innovation Research (SBIR) Solicitation is now open. Research topics for FY15 can be found in Section 8 starting on page 51 of the "Solicitation 1" PDF document. The FY15 Space Weather subtopic -- "Monitoring Active Region Development on the Far Side of the Sun " -- starts on page 60 .
*Proposals are due January 15, 2015 at 4:30pm Central time.*
For more information, please refer to the solicitation at FedBizOps.gov. Contact information for general SBIR questions is also available at FedBizOps.
Please circulate this widely among your networks. If you have specific questions about this SBIR topic, please let me know via SWPC's Contact Us page -- select "2015 SBIR" for the subject.
Thank you,
Tom Berger
Director
NOAA/NWS/NCEP Space Weather Prediction Center