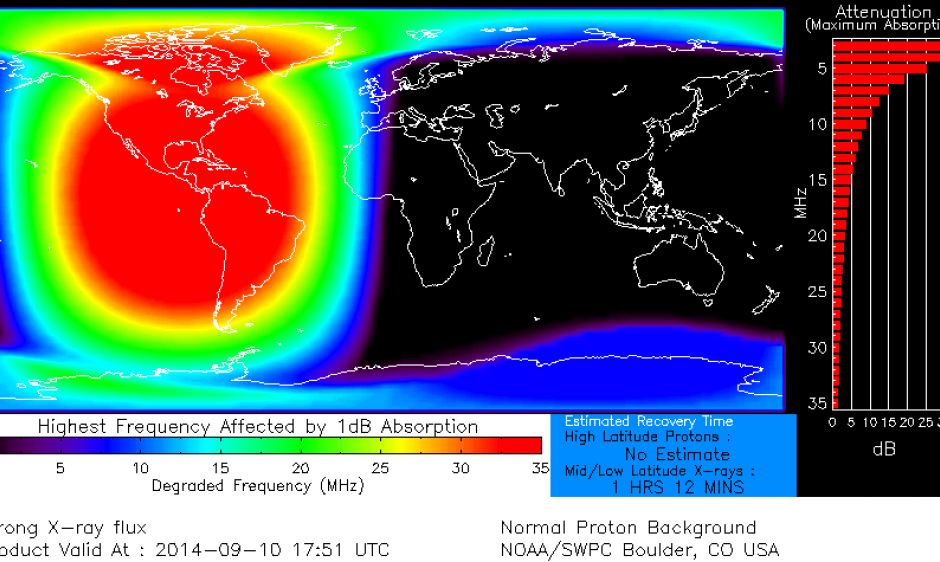 Recent R3 (NOAA Scale - Strong) Solar Flare
published: Friday, September 12, 2014 01:30 UTC
Active Region 2158, now near center disk, produced a X1 (NOAA Scale R3 - Strong) solar flare today at 10/1745 UTC (Sep 10th at 01:45pm EDT). Impacts to HF radio communications on the daylight side of Earth lasted for a little more than an hour. The image here displays where impacts occurred and the magnitude.
Initial information suggests that CME is likely associated with this event, however, further analysis is underway at this time.
Standby for more details.