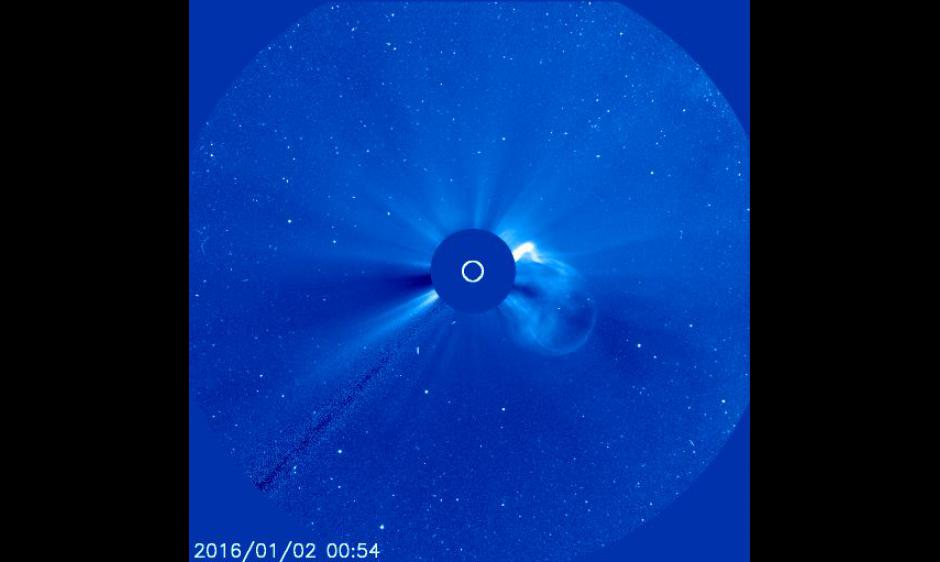 S1 (Minor) Solar Radiation Storm Subsides - 02 Jan 2016
published: Sunday, January 03, 2016 19:41 UTC
The S1 (Minor) solar radiation storm caused by the M2 flare from Region AR 12473 at 02/0011 UTC has ended. The event began at 02/0430 UTC, reached a peak flux of 21 pfu at 02/0450 UTC, and fell below event thresholds at 02/0750 UTC.
The coronal mass ejection (CME) associated with the M2 flare appears to be directed south and west of the Sun-Earth line but an Earth-directed component cannot be ruled out until event analysis is completed.
Region AR 12473 is approaching the west limb of the visible disk and is expected to rotate out of view by 02 Jan. Solar activity is expected to return to quiet levels after its departure.