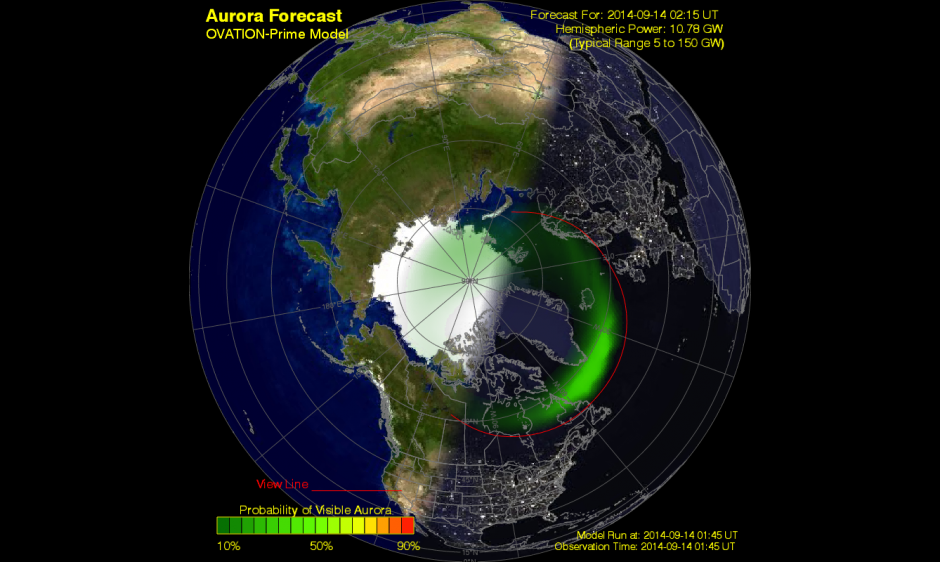 published: Monday, September 15, 2014 03:25 UTC
It has now been a little over 48 hours since the first of two CMEs passed Earth, 36 hours since the second arrived. The pair of plasma clouds interacted with Earth's magnetosphere, mostly on Friday evening, producing minor to strong (G1-G3) geomagnetic storms in their wake. Unfortunately for hopeful aurora watchers across most of the U.S., the majority of the activity occurred before dusk on Friday. However, our European friends were able to see them farther south than usual. A few sightings in New England and Eastern Canada were also reported.
 
The magnetosphere is currently quiet, though solar wind signatures suggest that a slight potential remains for as much as G1 (minor) storms over the next 12-18 hours.
Stay tuned for additional updates.