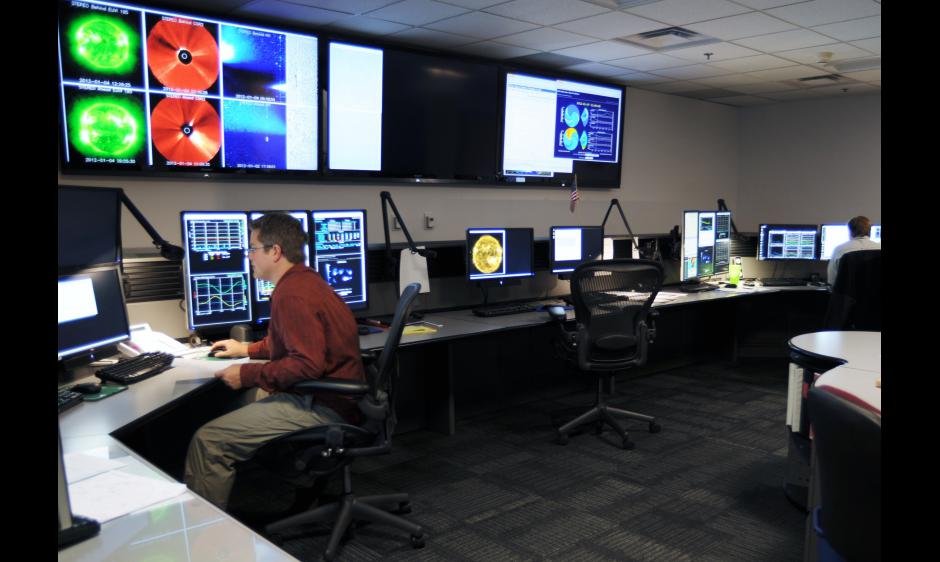 SWPC Debut's new Beta Web Site
published: Friday, August 29, 2014 14:18 UTC
NOAA's Space Weather Prediction Center is pleased to debut its new website. This completely redesigned site leverages the latest web technologies to reach the broadest possible audience. As a Beta release, the site incorporates the look-and-feel of the final site with major functions and content included. It is still in development and we are adding new content and capabilities nearly every week.
The most immediately visible change is a new home page with more timely information and a more dynamic set of graphics and links. The home page is aimed the general public rather than the experienced user.
Also, users won't have to hunt for current conditions. A scrolling bar at the top of the home page and every other page shows the past, current and future space weather conditions using the three NOAA scales.
For experienced users and interest groups, there are direct links to pages of critical interest. These include Aviation, Electric Power, Satellite Operators, Radio Communications, Satellite Navigation, Emergency Management, etc…). Big ('mega') drop-down menus allow for easy navigation to your observation, model or forecast of interest.
Finally, we are investing substantial effort to ensure that the site is mobile-friendly. Users with portable devices will always be able to get their space weather fix.
To help in our continued development and ultimately our final deployment, we are looking to our users for feedback. This includes feedback on the general usability (look-and-feel?, functionality?) as well as the content (suggestions?, missing?, corrections?). We won't be able to incorporate all suggestions, but they will certainly guide us as we move to our final, polished release. A feedback link is provided at the upper right or just click http://origin-www.swpc.noaa.gov/content/contact-us.