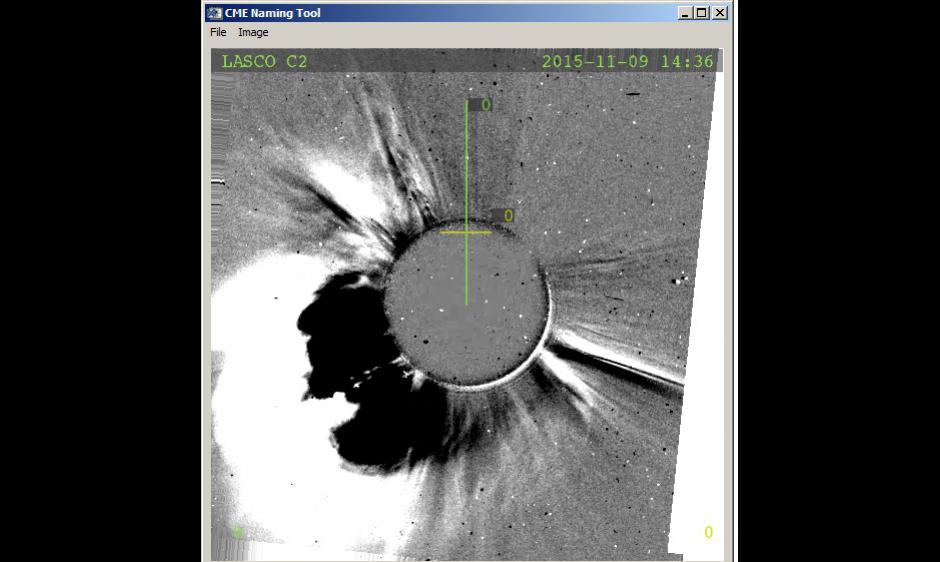 ***UPDATE*** G1 (Minor) storm likely/ CME arrival expected next 12-18 hours
published: Thursday, November 12, 2015 21:09 UTC
***UPDATE***
Conditions have fallen below the G2 (Moderate) geomagnetic storm levels, but G1-Minor storm levels are still likely as influence from a positive polarity coronal hole continues. The coronal hole influence is expected to wane over the next several hours.
However, forecasters still anticipate the coronal mass ejection (CME) associated with the M3 flare (R1-Minor radio blackout) from 9 Nov will likely arrive at Earth sometime late on 11 Nov/early on 12 Nov. A G1-Minor geomagnetic storm Watch was issued for both 11 Nov and 12 Nov due to the expected impacts from the CME arrival.
Pictured is coronagraph imagery from the Large Angle and Spectrometric Coronagraph Experiment (LASCO) on board the Solar and Heliospheric Observatory (SOHO) spacecraft showing the CME from the M3 flare from 9 Nov erupting from the Sun.
Stay tuned here for updates.