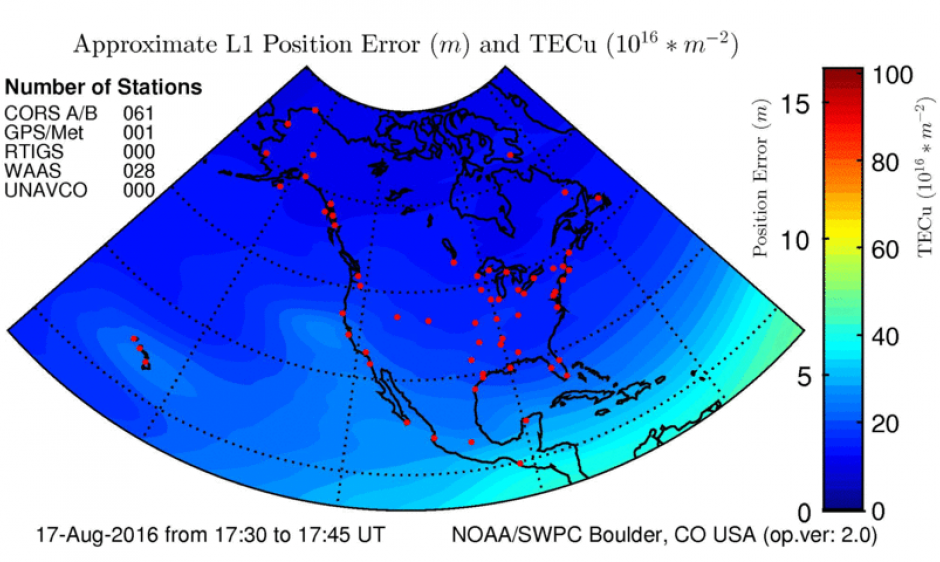 published: Wednesday, November 02, 2016 16:53 UTC
Early Deployment Update: SWPC will deploy the Total Electron Content model upgrade one week early, on Monday 9/19. Feedback on the new model has been positive and the accelerated deployment will free resources during the following week when we will be deploying products for the new Geospace model.
SWPC has deployed a updated and expanded version of the its US Total Electron Content (US-TEC) model.  The model can now use more GPS stations, has increased coverage to all of North America and added scale information that indicates position error.  Now, two web pages are supported by the model, North American Total Electron Content and US Region Total Electron Content.  Both are currently hosted on our experimental pages for customer evaluation before being promoted formally to operations. Promotion to operations is planned for 9/26. At the same time the current US-TEC model will be decommissioned. Comments on the updated model can be provided SWPC's our feedback page.